Jimi Hendrix - Atlanta Pop Festival 1970
Torrent Details
Name:
Jimi Hendrix - Atlanta Pop Festival 1970.torrent
Status:

| | |
| --- | --- |
| | This torrent has been verified to be real and without virusses. |

Category:
Music
Size:
748 MB in 3 files
Added:
Uploaded on 05-06-2012 by our crawler pet called "Spidey".
Swarm:
0 seeders & 0 leechers
Vote:
You got to be logged in to vote for this torrent.
Rating:
No votes yet.
Torrent Download Locations
Torrent Description
Jimi Hendrix - Atlanta Pop Festival 1970 (2000)
July 4th, 1970.
Unbearable 115-degree heat caused this day's performances in the Second Annual International Atlanta's
Pop Festival to be delayed until late that evening.
Jimi Hendrix was scheduled to have the prime slot that afternoon but instead went on after midnight.
A crowd of 500.000 awaited him that evening, the largest crowd of his career.
Jimi chose to perform this show with little theatrics. His focus was solely on the music.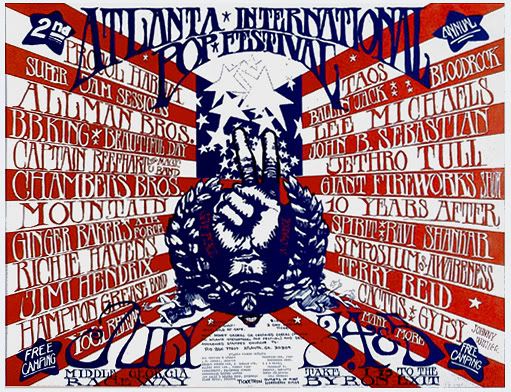 This historic event produced three live albums, a Jimi Hendrix
movie and one of the most sought after concert posters ever produced
Genre: Psychedelic Rock
Source: DVD NTSC
Label: Pandora's Video
Aspect Ratio: 4:3
Video Format: AVI
Resolution: 640×480
Video Bitrate: 1350 KB/s
Frames per second: 29.970
Pixel Depth: 8 bits
Writing Library: XviD 1.3.0.dev55
Audio Format: AC3
Channels: 2.0
Audio Bitrate: 256 KB/s
Sampling Rate: 48 KHz
Bit Depth: 16 bits
Language: English
Subtitles: None
Recorded: June 4th, 1970
Runtime: 1:05:56
File Size: 748 MB
Video Quality: Good/Very Good
Audio Quality: Excellent
NB! There is approx. 1'16'' of
black screen while Jimi tunes up
Line-Up
Jimi Hendrix - Guitar
Billy Cox - Bass
Mitch Mitchell - Drums
Tracklist
01 Intro
02 Fire
03 Spanish Castle Magic
04 All Along The Watchtower
05 Foxy Lady
06 Purple Haze
07 Hey Joe
08 Red House
09 Stone Free
10 Star Spangled Banner
11 Strait Ahead
12 Voodoo Child (slight return)
Screens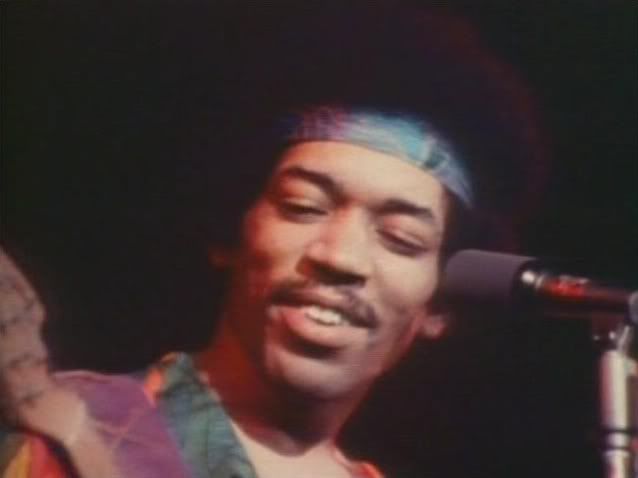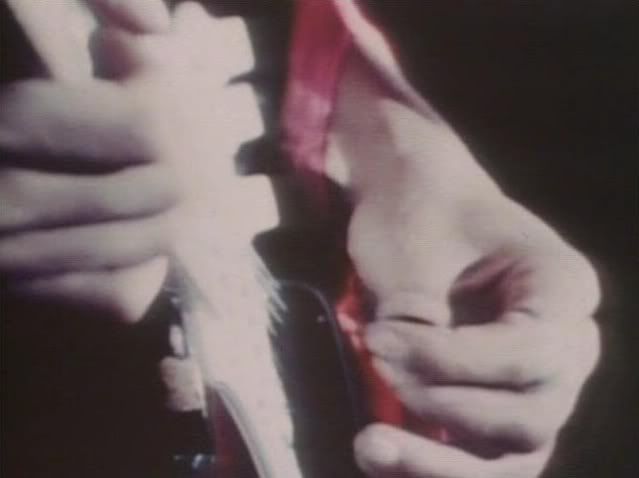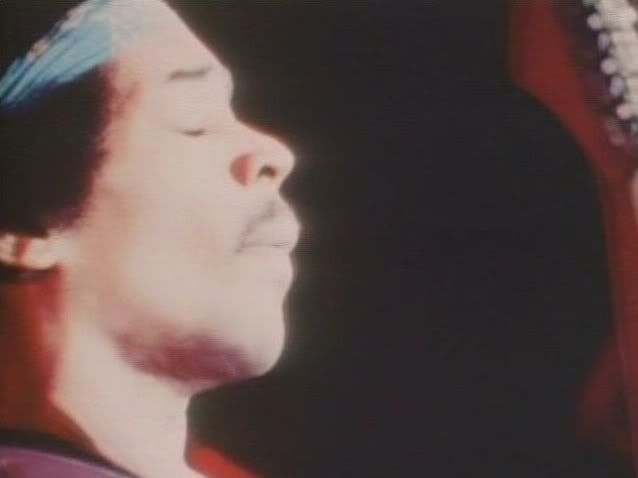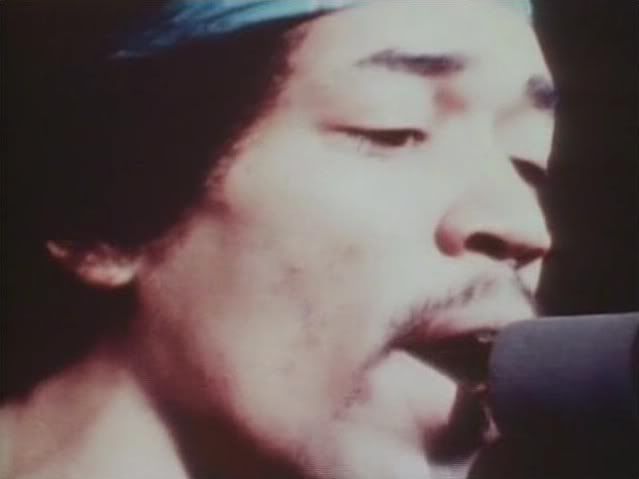 In the tiny central Georgia town of Byron - in a pecan grove and on the adjacent Middle Georgia Raceway 500.000 people
swarmed in for the second annual Atlanta International Pop Festival.
Like Woodstock the previous summer, the event was promoted as "three days of peace, love and music".
On the bill were Jimi Hendrix, the Allman Brothers, Jethro Tull, B.B. King, Ravi Shankar, 10 Years After, Johnny Winter,
John Sebastian and others. Tickets for the music fest were $14 each.
We were expecting maybe 100.000 people, says Atlanta promoter Alex Cooley, who organized the festival and the first one
at Atlanta International Raceway in 1969.
I remember going up in a helicopter on Friday afternoon before the first act went on.
Traffic was backed up 90 miles to Atlanta, I was scared to death.
While the Atlanta festival never garnered the national attention of the festivals near Woodstock, N.Y., Altamont, Calif.,
or Monterey, Calif., it provided Southerners with a last -and for many, an only- glimpse of Hendrix before his overdose
in London 10 weeks later.
It was our Woodstock, most of us here didn't go to New York in '69, and Byron brought it South to us.
It was a phenomenon, a once in a lifetime event.
I'll never forget seeing Richie Havens play "Here Comes the Sun" as the sun rose on Sunday morning.
It was all pretty overwhelming. It was real hot and nobody was selling Coca-Colas, only Kool-Aid with LSD in it.
We had it all set where Jimi Hendrix would play his "Star Spangled Banner" right at midnight.
They told him to signal when he was about 10 minutes from being done because they needed that much leeway to set off the
fireworks above the stage.
Jimi got so into his solo he just forgot, apparently he also forgot about the fireworks because when the first one went
off, he jumped about 10 feet!
The 1970 Atlanta Pop Festival held in Byron, Ga. marked the end of the large-scale festival era.
When it was all over, Cooley said that huge outdoor festivals such as Woodstock and Byron were finished and he stands by
that statement; it was a time, an era that is now frozen in history.
Twenty-five years later, Jimi Hendrix and Duane Allman are rock history deities.
The company hired to document the festival went bankrupt a week later and the film remains in a vault in Philadelphia.
The Byron music scene came - and went.
But Cooley, who went on to found Atlanta's Music Midtown Festival, says the man he hired in Jacksonville to put up
festival posters all over South Florida that summer of 1970, is keeping the Atlanta International Pop Festival alive
in his own way. He never did put the posters up, now he's making a living selling them for $250 a pop. ~~ Richard Eldredge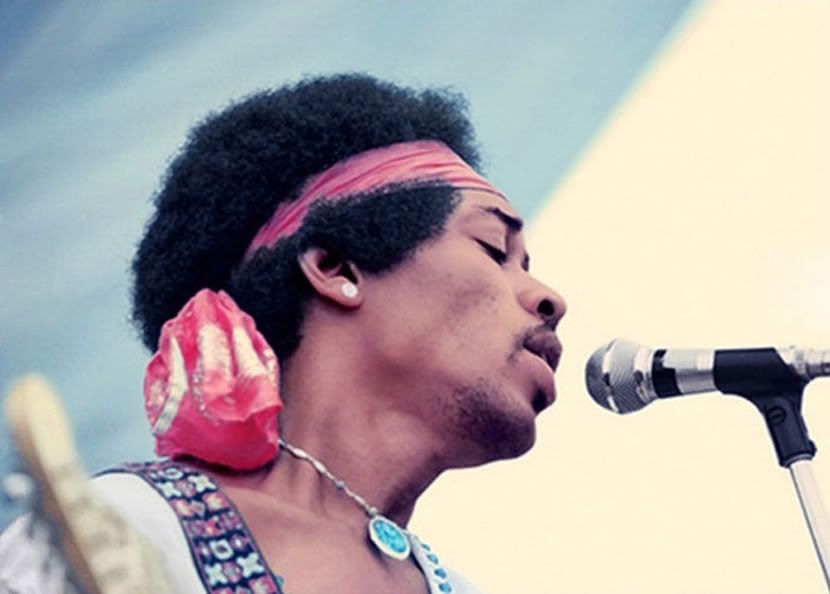 Discussion
0 Responses
There are no responses yet
Add your Response
To post your comment to this torrent, please
login to our site
.
Torrent Files
Size
Cover.jpg
220.9 KB
Info.txt
4.1 KB
Jimi Hendrix - Atlanta Pop Festival 1970.avi
748.2 MB