Aashiqui 2 (2013)900MB Hindi DVDScr Rip DDH~RG
Torrent Details
Name:
Aashiqui 2 (2013)900MB Hindi DVDScr Rip DDH~RG.torrent
Status:

| | |
| --- | --- |
| | This torrent has been verified to be real and without virusses. |

Category:
Movies
Size:
901 MB in 17 files
Added:
Uploaded on 30-04-2013 by our crawler pet called "Spidey".
Swarm:
0 seeders & 0 leechers
Connect:
Torlock Facebook Page
Vote:
You got to be logged in to vote for this torrent.
Rating:
No votes yet.
Torrent Download Locations
Torrent Description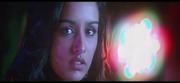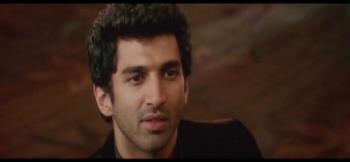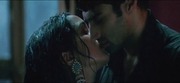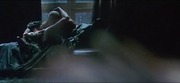 [URL=http://www.facebook.com/Desidhamal.coms?ref=hl]
[/url]

SEEDING 24/7 SUPPOR
Discussion
0 Responses
There are no responses yet
Add your Response
To post your comment to this torrent, please
login to our site
.
Torrent Files
Size
Aashiqui 2 (2013)900MB Hindi DVDScr Rip DDH~RG.avi
897.1 MB
SCREENS DDH~RG/vlcsnap-2013-04-30-02h07m06s78.png
323.9 KB
SCREENS DDH~RG/vlcsnap-2013-04-30-02h09m28s211.png
205.4 KB
SCREENS DDH~RG/vlcsnap-2013-04-30-02h10m45s216.png
240.8 KB
SCREENS DDH~RG/vlcsnap-2013-04-30-02h11m38s238.png
195.4 KB
SCREENS DDH~RG/vlcsnap-2013-04-30-02h14m25s113.png
312.2 KB
SCREENS DDH~RG/vlcsnap-2013-04-30-02h17m11s237.png
260.9 KB
SCREENS DDH~RG/vlcsnap-2013-04-30-02h17m15s19.png
314 KB
SCREENS DDH~RG/vlcsnap-2013-04-30-02h19m33s117.png
294.7 KB
SCREENS DDH~RG/vlcsnap-2013-04-30-02h19m37s158.png
265 KB
SCREENS DDH~RG/vlcsnap-2013-04-30-02h22m27s67.png
292.3 KB
SCREENS DDH~RG/vlcsnap-2013-04-30-02h23m11s252.png
261 KB
SCREENS DDH~RG/vlcsnap-2013-04-30-02h25m11s173.png
189.1 KB
SCREENS DDH~RG/vlcsnap-2013-04-30-02h26m52s158.png
202.7 KB
SCREENS DDH~RG/vlcsnap-2013-04-30-02h27m14s124.png
164.1 KB
Torrent Seeded by www.seedmybox.com.txt
193 B
Torrent Tracked by DesiDhamal.coms.txt
966 B