Tomb Raider Survival Edition Incl DLC MULTI-FULLUNLOCKED
Torrent Details
Name:
Tomb Raider Survival Edition Incl DLC MULTI-FULLUNLOCKED.torrent
Status:

| | |
| --- | --- |
| | This torrent has been verified to be real and without virusses. |

Category:
Games
Size:
11.9 GB in 54 files
Added:
Uploaded on 05-03-2013 by our crawler pet called "Spidey".
Swarm:
0 seeders & 0 leechers
Vote:
You got to be logged in to vote for this torrent.
Rating:
No votes yet.
Torrent Download Locations
Torrent Description
Code: Macmanda presents you
Tomb Raider Survival Edition
Tomb Raider explores the intense and gritty origin story of Lara Croft and her ascent from a young woman to a hardened survivor. Armed only with raw instincts and the ability to push beyond the limits of human endurance, Lara must fight to unravel the dark history of a forgotten island to escape its relentless hold. Download the Turning Point trailer to see the beginning of Lara's epic adventure.
Survival Edition
Survival Edition includes:
Digital 32-page mini art book compiled by TOMB RAIDER'S Art Director Brian Horton
10 downloadable tracks from TOMB RAIDER's atmospheric soundtrack
Digital double sided map of the game's mysterious island setting and the iconic cover image
Digital comic – Tomb Raider: The Beginning
"Guerilla Skin" in-game outfit
Three in-game weapons from "Hitman: Absolution" for use in "Tomb Raider": The Silverballer, Agency SPS 12, and HX AP-15
Title: Tomb Raider
Genre: Action, Adventure
Developer: Crystal Dynamics
Publisher: SQUARE ENIX, Eidos Interactive
Release Date: 5 Mar 2013
Languages: English*, German*, French*, Italian*, Korean, Spanish*, Traditional Chinese, Russian*, Polish*, Dutch, Czech, Portuguese-Brazil, Arabic
Install notes
1. Download The Game
2. Download The Crack from here >>>http://kat.ph/tomb-raider-crack-only-3dm-v2-t7159522.html
3. Copy and replace the files into the game directory
4. Play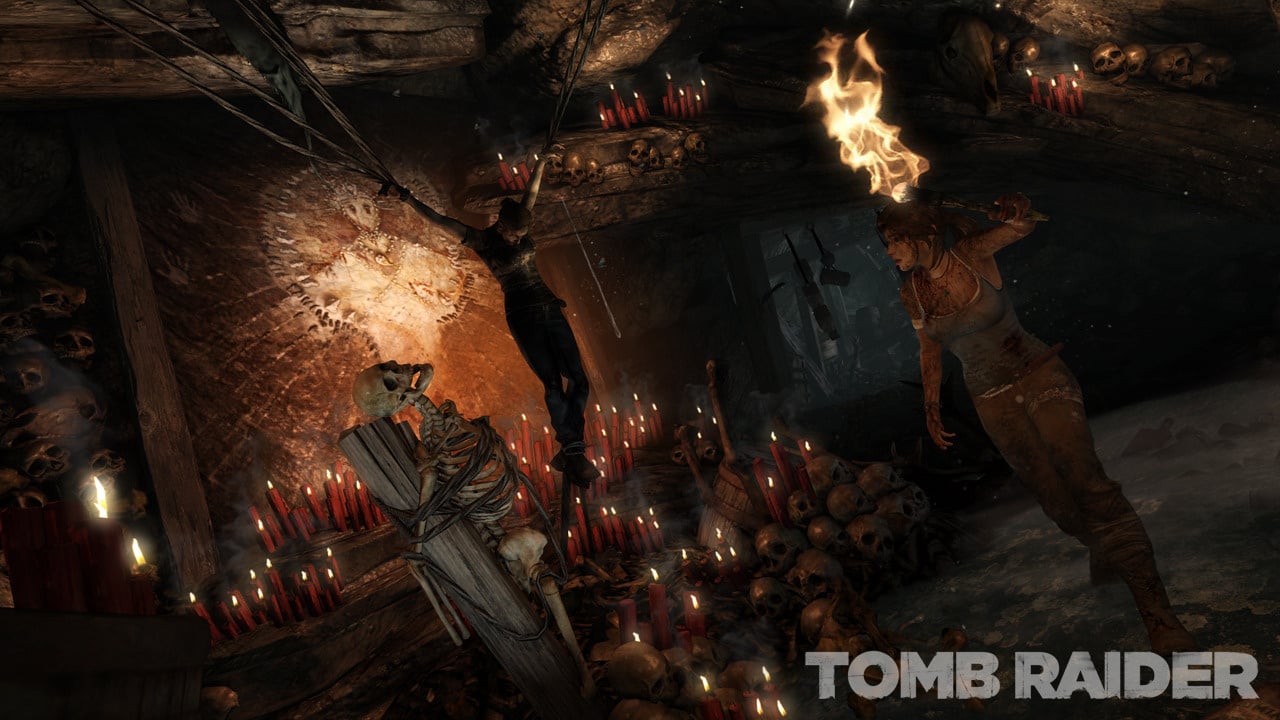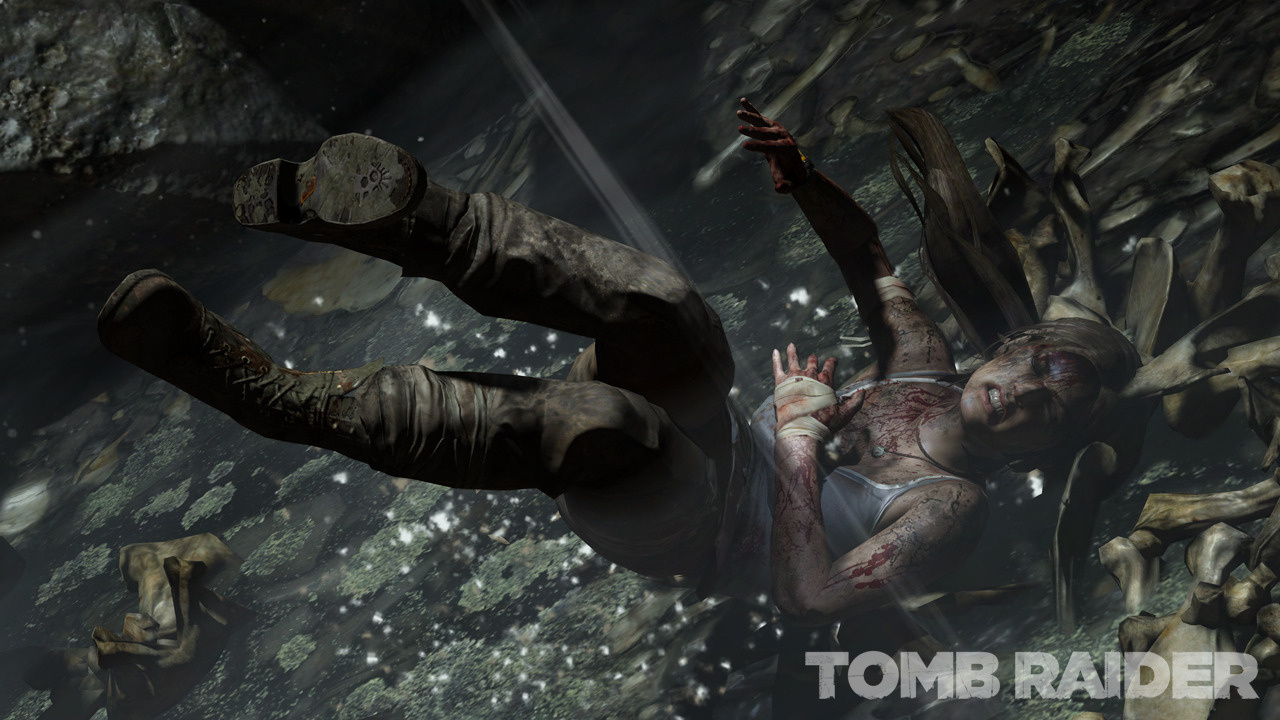 Discussion
0 Responses
There are no responses yet
Add your Response
To post your comment to this torrent, please
login to our site
.
Torrent Files
Size
benchmark_mode.docx
18.4 KB
bigfile.000.tiger
2 GB
bigfile.001.tiger
2 GB
bigfile.002.tiger
2 GB
bigfile.003.tiger
1.2 GB
bigfile_ENGLISH.000.tiger
1 GB
binkw32.dll
209 KB
DLC/PACK4.000.tiger
66.3 MB
DLC/PACK8.000.tiger
37.1 MB
fmodex.dll
788 KB
installscript.vdf
542 B
movies/NewGameIntro.bik
92.2 MB
movies/Sc3Snippets.bik
211.5 MB
movies/ww2sos_snippets.bik
275.9 MB
msvcp90.dll
556.3 KB
msvcr90.dll
637.8 KB
patch.000.tiger
177.8 MB
patch_ENGLISH.000.tiger
52 B
redist/Apr2006_xinput_x86.cab
44.9 KB
redist/APR2007_xinput_x86.cab
52.1 KB
redist/AUG2006_xinput_x86.cab
45 KB
redist/Aug2008_XAudio_x86.cab
264.7 KB
redist/Aug2009_XAudio_x86.cab
266.3 KB
redist/DSETUP.dll
93.3 KB
redist/dsetup32.dll
1.5 MB
redist/dxdllreg_x86.cab
43.6 KB
redist/DXSETUP.exe
505.8 KB
redist/dxupdate.cab
94.9 KB
redist/Feb2010_XAudio_x86.cab
270.7 KB
redist/JUN2008_XAudio_x86.cab
262.7 KB
redist/Jun2010_D3DCompiler_43_x86.cab
909.6 KB
redist/Jun2010_d3dcsx_43_x86.cab
744.3 KB
redist/Jun2010_XAudio_x86.cab
271.5 KB
redist/Mar2008_XAudio_x86.cab
220.9 KB
redist/Mar2009_XAudio_x86.cab
266.6 KB
redist/Nov2008_XAudio_x86.cab
266.2 KB
redist/Oct2005_xinput_x86.cab
44.3 KB
steam_api.dll
101.5 KB
Survival Edition Content/Tomb Raider Artbook/TR_Mini_artbook_UK.pdf
277.4 MB
Survival Edition Content/Tomb Raider Comic/TombRaider_Beginning.pdf
904.2 MB
Survival Edition Content/Tomb Raider Poster/2_Sided_Map_Full.pdf
117.7 MB
Survival Edition Content/Tomb Raider Soundtrack/TR_CE_01 Adventure Found Me FINAL V01.wav
10.1 MB
Survival Edition Content/Tomb Raider Soundtrack/TR_CE_02 The Scavenger's Den FINAL V01.wav
38 MB
Survival Edition Content/Tomb Raider Soundtrack/TR_CE_03 First Blood FINAL V01.wav
44.4 MB
Survival Edition Content/Tomb Raider Soundtrack/TR_CE_04 Reaching Roth FINAL V01.wav
32.8 MB
Survival Edition Content/Tomb Raider Soundtrack/TR_CE_05 A Call For Help FINAL V01.wav
65.5 MB
Survival Edition Content/Tomb Raider Soundtrack/TR_CE_06 The Decent FINAL V01.wav
42.2 MB
Survival Edition Content/Tomb Raider Soundtrack/TR_CE_07 The One FINAL V01.wav
57 MB
Survival Edition Content/Tomb Raider Soundtrack/TR_CE_08 The Ritual FINAL V01.wav
41 MB
Survival Edition Content/Tomb Raider Soundtrack/TR_CE_09 A Survivor Is Born FINAL V01.wav
32.1 MB
Survival Edition Content/Tomb Raider Soundtrack/TR_CE_10 The Tomb Raider FINAL V01.wav
8.7 MB
title.000.tiger
906.1 MB
title_ENGLISH.000.tiger
271.6 MB
TombRaider.exe
18.5 MB