Warning! Do NOT Download Without a VPN!

Your IP Address is . Location is

United States

Your Internet Provider and Government can track your download activities! Hide your IP ADDRESS with a VPN!

We

strongly recommend using

a VPN service

to anonymize your torrent downloads.

It's FREE!

START YOUR FREE TRIAL NOW!
구미호뎐 E01 201007 720p
-NEXT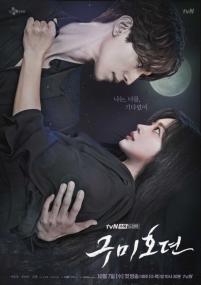 NAME

구미호뎐 E01 201007 720p-NEXT.torrent
CATEGORY
INFOHASH

1f9dcae57a4dc98b133ceaca202878da84e09b84
SIZE

1.4 GB in 1 file
ADDED

Uploaded on 11-10-2020 by our crawler pet called "Spidey".
SWARM

71 seeders & 2 peers
RATING

No votes yet.

Please login to vote for this torrent.
[剧 名]: ä¹å°¾ç‹ä¼ ï¼êµ¬ë¯¸í˜¸ëŽ [æ'­ 送]: 韩国tvN [ç±» åž‹]: tvN水木剧 [首 æ'­]: 2020å¹´10月07æ—¥ [æ—¶ é—´]: 每周三、四晚间10点50分各播放一集 [接 æ¡£]: 恶之花 [导 æ¼"]: 姜信孝 [ç¼– 剧]: 韩佑丽 [æ¼" 员]: æŽæ ‹æ—­ 赵宝儿 金范 金容芝 黄熙 金正兰 安吉强 [集 æ•°]: 16集 [简 介]: 该剧讲述了在都市里定居的九尾狐以及追踪他的制作人的故事。 [官 网]: http://program.tving.com/tvn/tvnninetailed #1楼 发帖时间:2020-09-28 00:52:22 | 回复数:4 Jinseyeon 版主 NEXT版本-720Pæ— å­—ç‰‡æº
Comments
0
There are no comments yet.
Post Your Comment
| | | |
| --- | --- | --- |
| | 구미호뎐.E01.201007.720p-NEXT.mp4 | 1.4 GB |
Alternative Torrents for '구미호뎐'.
There are no alternative torrents found.