Warning! Do NOT Download Without a VPN!

Your IP Address is . Location is

United States

Your Internet Provider and Government can track your download activities! Hide your IP ADDRESS with a VPN!

We

strongly recommend using

a VPN service

to anonymize your torrent downloads.

It's FREE!

START YOUR FREE TRIAL NOW!
나를 사랑한 스파이 E01 201021 720p
-NEXT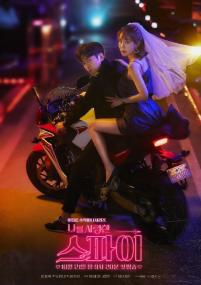 NAME

나를 사랑한 스파이 E01 201021 720p-NEXT.torrent
CATEGORY
INFOHASH

7cecd2a51b8f46ea2f93e688a2a4edb4e35d79ab
SIZE

1.5 GB in 0 files
ADDED

Uploaded on 21-10-2020 by our crawler pet called "Spidey".
SWARM

22 seeders & 1 peers
RATING

No votes yet.

Please login to vote for this torrent.
[剧 名]: 爱我的间谍/나를 사랑한 스파이/The spies who loved me [播 送]: 韩国MBC [类 型]: MBC水木剧 [首 播]: 2020年10月21日 [时 间]: 每周三、四晚间9点20分各播放一集 [接 档]: 我最漂亮的时候 [导 演]: 李在真(银行家、多样的儿媳、拖旅行箱的女人、我的女儿琴四月、说出你的愿望、黄金彩虹、吴子龙走吧) [编 剧]: 李智敏 [演 员]: 刘寅娜 文晸赫 林周焕 裴仁赫 李珠雨 车珠英 金太祐 全承彬 [集 数]: 16集 [简 介]: 该剧讲述了在离婚前的老公和再婚的老公之间找寻到自我的故事。 [官 网]: http://www.imbc.com/broad/tv/drama/thespieswholovedme #1楼 发帖时间:2020-10-21 01:26:05 | 回复数:6 Jinseyeon 版主 NEXT版本-720P无字片源
Comments
0
There are no comments yet.
Post Your Comment
Torrent Files (Unavailable)
Please check back later to get a list of all files included in this torrent.
Alternative Torrents for '나를 사랑한 스파이'.
There are no alternative torrents found.